Through their leadership the Board of Directors provides a framework for policy development assuring professional competencies and advocacy for student enrichment. The Board of Directors consists of one representative from each member college and meets monthly with The Academy's President.
Chairman of the Board
Dr. Chris Dela Rosa, Vice President of Administrative and Technology Services, Ohlone College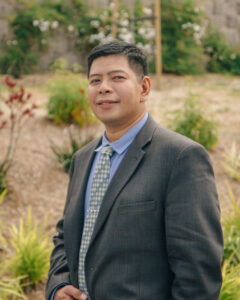 Dr. Chris Dela Rosa was born and raised in the Philippines and immigrated to the United States in 2008. Dr. Dela Rosa, worked in higher education as a full-time faculty member, thesis advisor, Director of Information Technology, and Academic Dean, continued working in higher education in Maryland, and New Mexico prior to joining Ohlone College in 2015. Due to his passion and dedication for teaching and learning, continues to teach part-time while working full-time in management and is currently in Adjunct Associate Professor at the University of Maryland Global Campus. Prior to becoming the Vice President of Administrative and Technology Services, he was the Associative Vice President of IT Services. Dr. Dela Rosa earned a Bachelor of Science in Computer Engineering, Bachelor of Science in Electronics and Communications Engineering, and a Master of Engineering (Computer Engineering) at Mapua University in the Philippines, and a Doctor of Management from University of Phoenix. He also completed an Executive Certificate in Business Administration from the University of Notre Dame in preparation for more responsibilities that serve students and the community.
---
Vice Chairman of the Board
Dr. Jon Knolle, Vice President of Academic Affairs, Monterey Peninsula College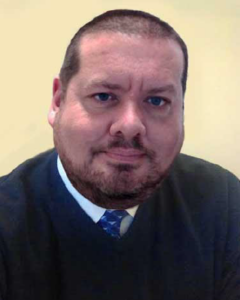 Dr. Jon Knolle currently serves as the Interim Provost and Vice President of Academic Affairs at Monterey Peninsula College where he provides leadership for
operations and activities within Academic Affairs,
including supporting programs and faculty in areas including curriculum, instruction, scheduling, enrollment management. Previously, Dr. Knolle served as Dean of Instruction responsible for leadership of
MPC's distance online program, instructional
technology, the MPC Library, dual enrollment, adult education, and support for the Business & Technology
division. His research and professional activities have
focused on curriculum design, enrollment management, e-learning, instructional
design, social media, and communication technologies.

Dr. Knolle has also served as adjunct faculty in the Media Arts & Design
department at California State University, Chico where he has taught
undergraduate and graduate courses in instructional design and technology;
multimedia and web design; social media; and communication technologies.
Previously Dr. Knolle managed the design, development, and implementation of
the California Department of Education's state-wide online teacher community
"Brokers of Expertise"; served as a consultant on numerous higher education
online teaching and learning initiatives; and was a partner/owner in a media design
and consulting firm. As an instructional and multimedia designer, he has worked
on projects for clients including, Fox News Corporation, Honda Motorcycles,
Warner Brothers Studios, Cessna Aircraft Company, Outback Steakhouse, Inc.,
and the United States Air Force.

Dr. Knolle received his Doctorate in Education with a concentration in Higher
Educational Leadership from California State University, Sacramento as well as
Master of Science and Bachelor of Science degrees in Instructional Technology
from California State University, Chico.
---
Director of the Board
Jeff DeFranco, M.A., Superintendent / President, Lake Tahoe Community College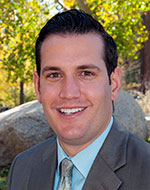 A native Californian, Jeff DeFranco started at Lake Tahoe Community College in 2012. Before accepting the position as superintendent/president, he served as the college's Vice President of Administrative Services. Jeff brings a unique array of experience, having worked in K-12, community colleges, and at four-year institutions. He earned his undergraduate degree from California State University, Chico and his Master's degree in Educational Leadership from the University of Oregon. He is currently a doctoral student in Pepperdine University's nationally-ranked Global Leadership and Change Ph.D. program. Jeff is an active member of the South Lake Tahoe community with his wife, Kasey, and their two sons. He is an enthusiastic believer in life-long learning and consistently strives to broaden his thinking, especially in the areas of leadership and driving positive change.
---
Director of the Board
Dr. Jennifer Taylor-Mendoza, President, San Mateo Community College District
Dr. Jennifer Taylor-Mendoza serves as the 10th president of College of San Mateo (CSM). The College was established in 1922 and celebrates its centennial this year. President Taylor-Mendoza is the third woman and first educator of color to lead the 100-year-old institution. She is a longtime leader in the district having served as the Vice President of Instruction at Skyline College in San Bruno and as the founding Dean of Academic Support and Learning Technologies at College of San Mateo. CSM serves the diverse educational, economic, social and cultural needs of the Belmont, Burlingame, Foster City, Hillsborough, Millbrae, San Mateo, and Half Moon Bay communities. Serving over 65% students of color, the College is both a Hispanic Serving Institution and Asian American and Native American Pacific Islander-Serving Institution. The College serves over 15,000 students annually, providing holistic student services, an extensive range of degree and certificate programs, and a wide variety of collegiate sports for both men and women.
In her various roles as a classified professional, tenured faculty leader, director, dean, vice president, and now president, President Taylor-Mendoza has found inspiration in the brilliance, power, and endless potential of community college students. She has over twenty years of higher education experience in both instruction and student services, mainly in the California community college system. President Taylor-Mendoza leads for social justice and liberation, recognizing our shared responsibility to address the historical legacy of racism in order to create a more just system of access, reward, and long-term equitable outcomes to inspire individual achievement and generational impact. The "obligation gap," a term she coined, speaks to institutional responsibility. She is co-author of Minding the Obligation Gap in Community Colleges: Theory and Practice in Achieving Educational Equity. President Taylor-Mendoza is also an Aspen Institute Presidential Fellow.
President Taylor-Mendoza's areas of expertise include accreditation, dual enrollment, educational policy, enrollment management, global learning, guided pathways, online learning, professional development, strategic planning, and workforce partnerships. As Chief Instructional Officer, President Taylor-Mendoza served on the Chancellor's Office's Diversity, Equity, and Inclusion Statewide Implementation Workgroup in developing, implementing, and assessing DEI strategies to improve systemwide equitable outcomes for California's 116 colleges. In addition, she was an adviser to the Chancellor's Office on the Trustee Fellowship and provided strategies to support trustees in their role as district leaders identifying regional workforce gaps and measuring student equity goals.
As a public servant, President Taylor-Mendoza believes that healthy, vibrant communities increase enrollment, build public confidence, attract funding support, and impact local legislation. She serves on a variety of county councils and boards, including Cabrillo Education Foundation, California Community College Athletic Association, Castilleja School, CoastPride, and Human Investment Project (HIP) Housing. She is also an Umoja Community Education Foundation legacy founder and former board of director.
A proud community college alumna, President Taylor-Mendoza holds a B.A. in Psychology, California State University, Los Angeles, an M.S. in Counseling, California State University, Northridge, and a Ph.D. in Education, Claremont Graduate University.
---
Director of the Board
Dr. Pedro Avila, Superintendent / President, Gavilan College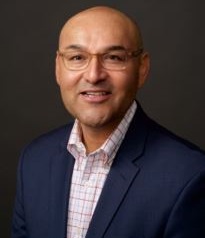 President Avila became Gavilan's 8th President upon approval from the Gavilan Joint Community Districts Board of Trustees meeting on Tuesday, July 12, 2022.
Previously, President Avila served as the Vice President of Student Services at Santa Rosa Junior College. He has worked in the community college system for 20 years and has led several successful initiatives to increase college-going rates for underrepresented student populations.
He was born and spent his childhood in Guadalajara, Mexico. In 1984, his family emigrated to the US to find better opportunities. Like many migrant families, they experienced poverty and housing insecurity hardships.
President Avila holds degrees in Latino studies and business from Fresno State University. A Master in Business Administration from Rockhurst University and a Certificate in Institutional Performance Assessment from Harvard's Higher Education Institute. He holds a Doctorate in Community College Policy from the University of Maryland.
His administrative experience includes serving as Associate Vice Chancellor of Enrollment Management, Admissions & Records, and Information Systems at State Center Community College District. At West Hills Community College District, he served as Vice President of Student Services and Vice-Chancellor of Institutional Effectiveness & Enrollment Management.
Dr. Avila's work is grounded in his experiences as an immigrant, English-language learner, and first-generation college student.
---
Director of the Board
Dr. Robin McFarland, Vice President of Instruction, Cabrillo College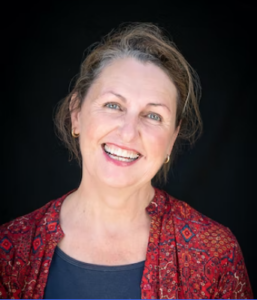 Before accepting the position of Vice President of Instruction, Dr. McFarland taught in the Biology Department at Cabrillo College. She is passionate about helping students reach their personal and professional goals. She earned a Ph.D. in physical (biological) anthropology from the University of Washington, where she studied the relationship between body fat and reproduction in primates. Robin subsequently conducted research on comparative ape anatomy with colleagues at the University of California, Santa Cruz. Prior to graduate school, Robin was a Rotary Scholar for one year at University of Cape Town in South Africa. She also studied as an undergraduate for one year at l'Universite de Poitiers, France. She is a coauthor of an Anatomy and Physiology textbook published by McGraw-Hill.
---
Director of the Board
Graciano Mendoza, Vice President of Administrative Services, Hartnell College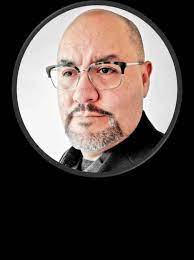 Hartnell welcomes Graciano Mendoza to the position of vice president of administrative services on August 1, responsible for budgetary and fiscal operations, facilities and maintenance, public safety and emergency management, and food services operations. He has more than 28 years of experience in finance and administrative services, including 21 years with California Community Colleges.

Since 2021, Mendoza has served as vice president of administrative
services at Gavilan College. From 2019 to 2021 he held the same title
at Cañada College. Mendoza began his career in finance roles in higher
education at Santa Clara University in 1993. He joined West Valley College
as principal financial analyst in 2001, and then moved to the West Valley
Mission Community College District in 2004 to take the position of budget
manager. In 2010, he served as director of business services at Cabrillo College.
Graciano holds a Master of Business Administration degree with
concentrations in finance and international business and a Bachelor of
Science degree in accounting, both from Santa Clara University