Through their leadership the Board of Directors provides a framework for policy development assuring professional competencies and advocacy for student enrichment. The Board of Directors consists of one representative from each member college and meets monthly with The Academy's President.
Chairman of the Board
Dr. Kathleen Rose, Superintendent / President, Gavilan College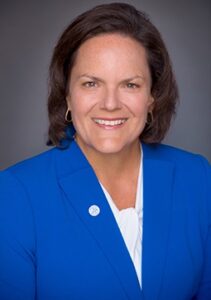 Dr. Kathleen Rose has been serving the California Community College system since 2002, including seven years as the Executive Vice President and Chief Instruction Officer at Gavilan College. Prior to joining Gavilan, Dr. Rose was the Vice President of Instruction and the Dean of Fine Arts, Language Arts, and Social Sciences at Hartnell College in Salinas.
Before returning to service with the community colleges, Dr. Rose was the Associate Dean and Campus Director at Chapman University for twenty years, where she administered undergraduate and graduate programs in Arizona and California at military and community locations. In addition, Dr. Rose has taught as a part-time faculty member for the past thirty years at the undergraduate and graduate level in Psychology and Organizational Leadership at a number of colleges and universities.
Dr. Rose has a B.A. in English and Elementary Education from the State University of New York at Geneseo, a Master of Education in Counseling and Guidance from the University of Arizona and a Doctorate in Education with a major in Educational Leadership and a minor in Higher Education from the University of Arizona.
Dr. Rose also has a National Counselor Certification and has worked as an agency counselor and as a private therapist. She has spoken at national conferences on topics in high education, particularly leadership development for women and has served on a number of doctoral dissertation committees.
Dr. Rose is originally from Canandaigua, New York, and moved to California in 1999. She has two adult children who are married and live in Salinas, and Sacramento. She is a proud graduate of Leadership Gilroy, class of 2011 and is active in Gilroy Rotary.
---
Vice Chairman of the Board
David Martin, President, Monterey Peninsula College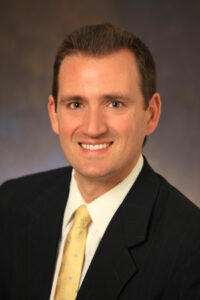 Mr. Martin has served as MPC vice president of administrative services since January 2018. Before joining Monterey Peninsula College, Mr. Martin served as the chief financial officer and subsequently as the interim vice chancellor of finance and administration at City College of San Francisco. Mr. Martin started his career in higher education with a regional public accounting firm, providing operational, financial, and compliance consulting services to numerous community colleges throughout California.
Mr. Martin earned a master's degree in business administration from California State University, East Bay, and a bachelor's degree in accounting from California State University, San Bernardino. He is a California certified public accountant and is currently working on his doctorate in higher education leadership at Drexel University.
---
Director of the Board
Jeff DeFranco, M.A., Superintendent / President, Lake Tahoe Community College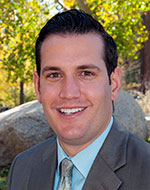 A native Californian, Jeff DeFranco started at Lake Tahoe Community College in 2012. Before accepting the position as superintendent/president, he served as the college's Vice President of Administrative Services. Jeff brings a unique array of experience, having worked in K-12, community colleges, and at four-year institutions. He earned his undergraduate degree from California State University, Chico and his Master's degree in Educational Leadership from the University of Oregon. He is currently a doctoral student in Pepperdine University's nationally-ranked Global Leadership and Change Ph.D. program. Jeff is an active member of the South Lake Tahoe community with his wife, Kasey, and their two sons. He is an enthusiastic believer in life-long learning and consistently strives to broaden his thinking, especially in the areas of leadership and driving positive change.
---
Director of the Board
Michael Claire, MBA, B.S., Chancellor, San Mateo Community College District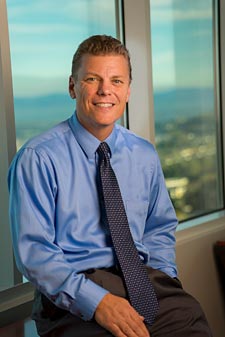 Michael Claire, who began his association with the San Mateo County Community College District as a student, became the ninth president of College of San Mateo (CSM) in 2006. During his career with the district, Mr. Claire has worked at all three of its colleges, including positions as an instructor, program developer, division dean and vice president of instruction.
Mr. Claire earned his A.A. degree from Canada College and a B.S. degree in Business Administration and an MBA from California State University, East Bay. He is also a certified public accountant. Locally, he has served as a board member for a number of business and educational community organizations.
---
Director of the Board
Dr. Chris Dela Rosa, Vice President of Administrative and Technology Services, Ohlone College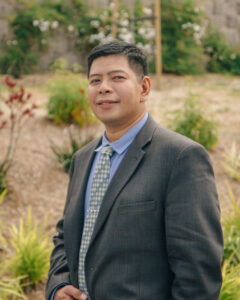 Dr. Chris Dela Rosa was born and raised in the Philippines and immigrated to the United States in 2008. Dr. Dela Rosa, worked in higher education as a full-time faculty member, thesis advisor, Director of Information Technology, and Academic Dean, continued working in higher education in Maryland, and New Mexico prior to joining Ohlone College in 2015. Due to his passion and dedication for teaching and learning, continues to teach part-time while working full-time in management and is currently in Adjunct Associate Professor at the University of Maryland Global Campus. Prior to becoming the Vice President of Administrative and Technology Services, he was the Associative Vice President of IT Services. Dr. Dela Rosa earned a Bachelor of Science in Computer Engineering, Bachelor of Science in Electronics and Communications Engineering, and a Master of Engineering (Computer Engineering) at Mapua University in the Philippines, and a Doctor of Management from University of Phoenix. He also completed an Executive Certificate in Business Administration from the University of Notre Dame in preparation for more responsibilities that serve students and the community.
---
Director of the Board
Dr. Ginger Charles, Chair/Faculty Criminal Justice, Cabrillo College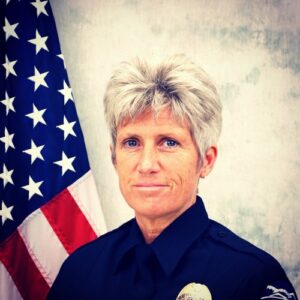 Dr. Ginger Charles is a retired police sergeant with over 27 years in police operations. She is an active researcher and writer in the police community and culture, focusing on health risk factors and resiliency in police officers.
As a young police officer, Ginger was fascinated with behavior. This thirst for knowledge prompted her desire to continue her education, earning a Masters's degree in Clinical Psychology and a Doctorate in Health Psychology. Ginger continues to research and write about solutions and pathways towards health and wholeness in the police culture. She has written two books and several journal articles, as well as contributed several book chapters.
Dr. Charles is committed to "paying it forward", providing each student at Cabrillo College with the best learning environment within the Criminal Justice program. Regardless of the student's educational path, she promises to offer a "boots on the ground" approach rather than the ivory tower. She is dedicated to each student's success. It is her dream to be here at Cabrillo College.
---
Director of the Board
Dr. Raul Rodriguez, Interim Superintendent/President, Hartnell College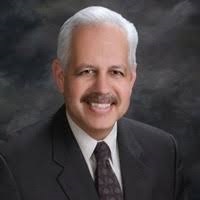 Professional and community has always been a high priority for Dr. Rodriguez. He was a member of the Board of Directors of the Accrediting Commission for Community and Junior Colleges (ACCJC) for seven years, serving as chair, vice-chair and immediate past chair. Starting with his first accreditation visit in 1989, Dr. Rodriguez has served as either a team member or team chair on more than 14 accreditation visits to ACCJC member colleges. He is a member of the League of United Latin American Citizens. He has served as a board member of the Boys and Girls Club of Santa Ana, the Orange County Taxpayers Association, the Rotary Club of Orange, California, Goodwill of the Central Valley and many others. He has twice been elected to the Chief Executive Officers Board of the California Community Colleges and was its vice president for Southern California. In addition, Dr. Rodriguez is on the Board of Directors of the National Community College Hispanic Council.
Dr. Rodriugez holds a Ph.D. in Psychology from the University of California, Santa Cruz. He also possesses a Mater's of Arts from Fairfield University in School and Applied Psychology and a Bachelor of Arts in Liberal Studies from Bowling Green (Ohio) State University. An educator who taught psychology at Cabrillo College and the University of California, Santa Cruz, he is also a graduate of the Harvard Institute for Educational Management.